The Customer
This customer is in the architectural industry, requiring decorative pieces to adorn high rise buildings in New York City.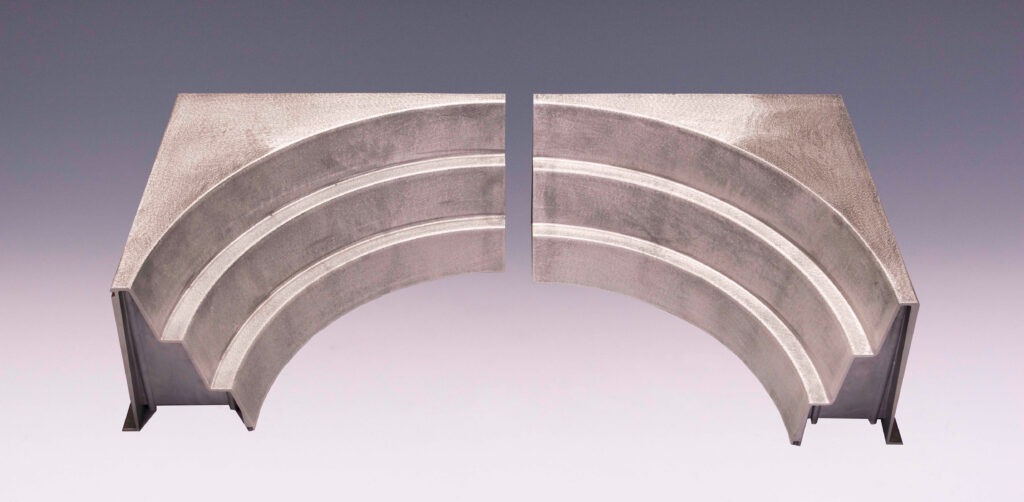 The Challenge
The customer came to us with a new design: a fairly large aesthetically pleasing architectural décor piece.
The challenge of this piece was that it must be highly cosmetic as well as functional; it included very precise extrusions that the decorative piece needed to perfectly align with at the corner.
The Solution
The solution was a 22-pound aluminum permanent mold casting with machining, inspection, polishing, and coating operations.
Casting
When designing permanent mold castings, you want to avoid isolated thin sections. Therefore, one challenge of this project was the ribbing in the back of the hollow casting. This ribbing is required to mount the part to the building.
We came up with a solution by adjusting our feeding process, creating the ribbing in a way that would not cause any shrinkage, strength, or porosity issues on the outside of the casting.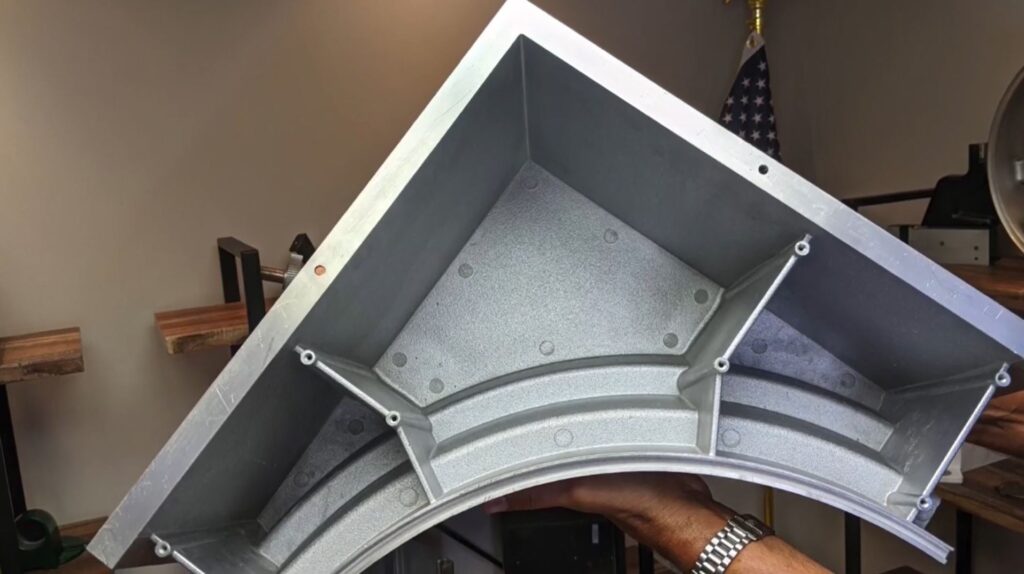 Machining and Inspection
The machining and inspection operations were put in place to ensure the connections between the castings and extrusions would be precise.
Polishing and Coating
After machining and inspection, the part was polished and sandblasted. It was important that our casting had an even surface and did not have any gas or inclusions so that it could be coated black without any imperfections.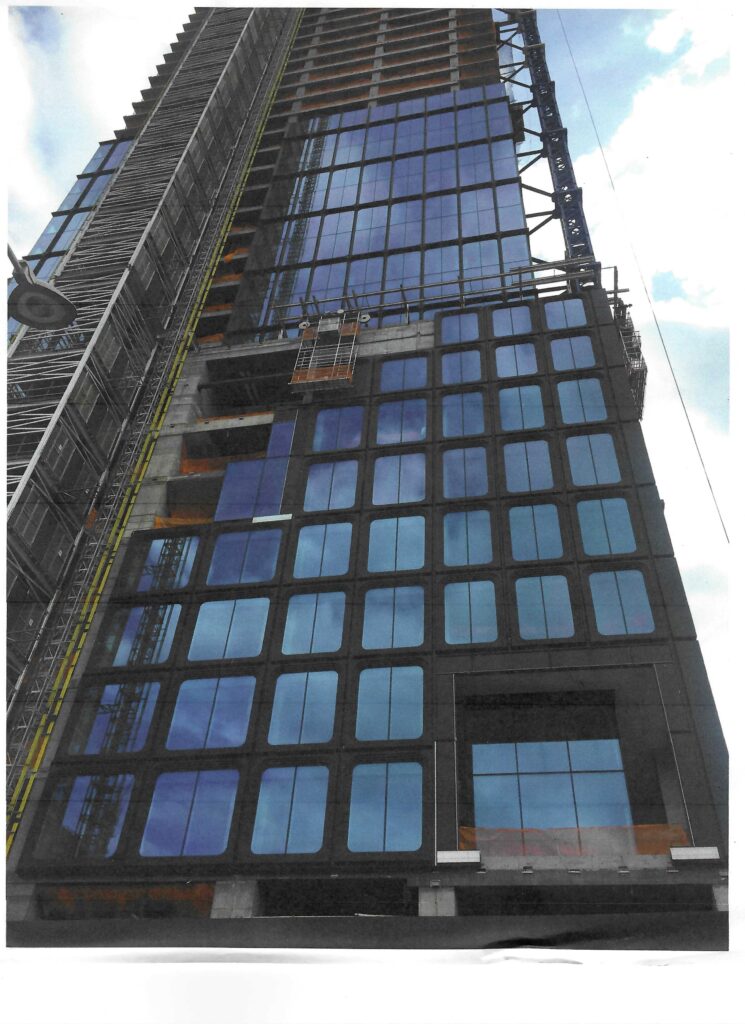 The Outcome
The outcome was another happy customer with a aesthetically pleasing, yet practical product. The adornments can still be seen on the NYC building today.