October is National Manufacturing Month
We're celebrating with our first-ever Coloring Contest for PreK-6th grade students!
Get out your markers, crayons, and creativity to jazz up this exclusive page from our manufacturing children's book!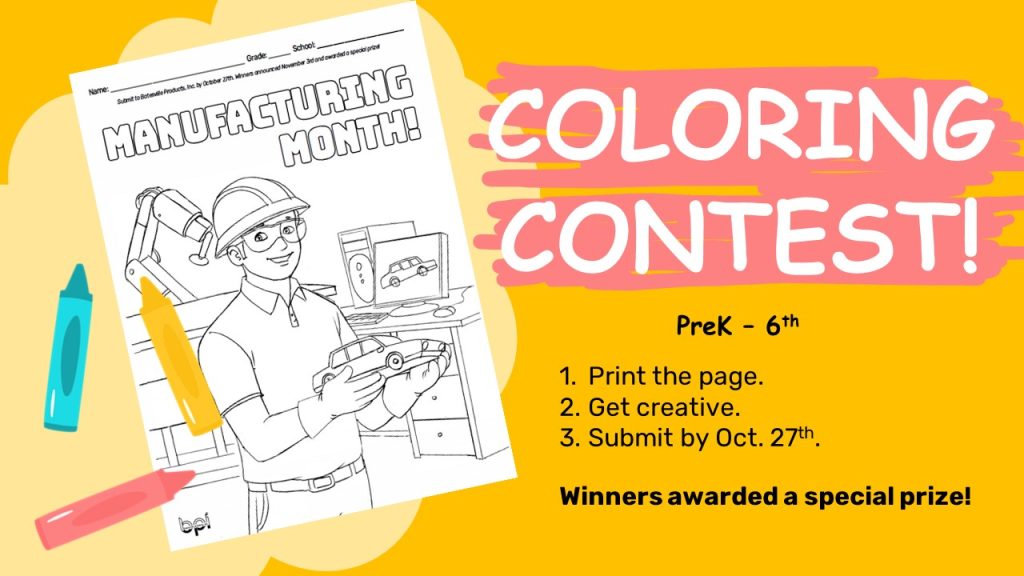 How to Enter
2. Write your name, grade, and school at the top (so we can find our winners).
3. Get creative! Color, paint, and decorate your page.
4. Submit by October 27th and you could win a special prize!
Submissions
Mail or drop off submissions at 434 Margaret Street, Lawrenceburg, IN 47025 to the attention of Mary Jutzi.
For local classrooms, contact Mary Jutzi at team@batesvilleproducts.com to schedule a pickup or submit virtually.
In November, Batesville Products employees will vote for their favorites, and winners will be awarded a special prize!
Check BPI social media for updates.
More Ways to Celebrate MFG Month!
K – 6th Grade
This fall, we're back in local classrooms talking about what we love (manufacturing!). Contact us to bring a guest speaker to your school. Presentations are typically 20 minutes long, depending on questions or hands-on activities.
Talk about what manufacturing is and what we do
Pass around examples of what we make
Read our children's book Foundry Friends make a Casting to show how we make things
Answer questions about manufacturing
Optional: Hands-on group activities
Be on the lookout for this year's Foundry Fun Day Camp, coming spring 2024!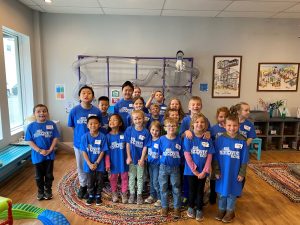 6th – 12th Grade
Batesville Products is opening our doors again to middle school and high school students interested in manufacturing! To schedule a foundry or machine shop tour, please contact us. Tours are typically 1 hour per location.